January 24, 2010
Wow
Yeah, I know, lazy idjit.
I should let it die because I post at DPUD, but what the heck, I'll just keep it limping along until I can get some of that sweet, sweet blog money.
So I'm watching the Islanders/Devils game and Wow!
These games used to be real crap. The Islanders weren't that great (they sucked) and the Devils were really good at clogging the lanes and slowing the pace of play to what you would expect out of a very good soccer game. (i.e. slow and booooring). All the play was between the blue lines.
When Brodeur went down last year they started playing a different style. They couldn't count on him to let them win 1-0 or 2-1 so they had to play a more open game and stayed with it even when he came back. Their games have become much more enjoyable against everybody. I particulary like watching them play the Capitals. (The Isles are somewhere around 6-287-1 here since I've moved down)
This game has been great, it was 1-0 in the middle of the 2nd, but that's because Brodeur has made some Hall of Fame saves, not because it hasn't been exciting.
Of course, most of the period was exciting for the Isle. The Devils
didn't have a shot on goal
until the final minute or two.
The Devils got a 5 minute major, major boarding in the middle. It was a board and drew blood. I should have flipped to the Devil's feed to see what they were saying. The Devils coach was freaking out about bullshit calls (merde is bad, right?), but it was pretty blatant and it drew blood.
The Isles scored one in the first two minutes of the major so they stayed on the power play, then they scored another to make it 2-1, and there was still more than 2 minutes left so they stayed on the power play. In a major you only get your man back if there's less than two minutes left.
Jacque Lemaire, the Devil's coach, didn't immediately put a player in the penalty box after the second goal. I think it was a not so subtle "screw you" to the refs. "
My man doesn't belong in there
."
The Isles announcers opined that maybe he forgot but the one guy says, "Well, he has assistant coaches".
Yup, I'm sure even players were trying to say something.
He was pissed.
So there wasn't a whistle for the rest of the power play.
You can only put a man on the ice to even things up from the penalty box or after a whistle, so they had to play a man down until the next whistle.
I'd never even thought about that before much less heard of it and the Isles announcers said it happened in, I think, Phoenix this week.
Twice in a week. I wonder if it'll happen again, they come in threes. I'm not superstitious, but....
Well, I am.
Anyway, it was funny. Well, for a few minutes.
Remember how I said they only had one shot in the final coupla minutes?
He shoots, he scores!
Apcray.
Posted by: Veeshir at 02:55 PM | Comments (4) | Add Comment
Post contains 526 words, total size 3 kb.
January 20, 2010
Islanders
I need to stop watching Islanders games.
Sure they're been exciting, but the last two days when I don't watch, they score 2 goals, when I do they get scored on.
Go Isles, this is the latest they've been in the playoff race in years, ,they're the 8th and final team right now, last year they were 15th at this point.
They're rebuilding is going very well.
Update
Dammmmit.
I watch the game and they go down 4-0. I take the dog for a walk and it's 4-2, then I watch the election results and it's 4-4. Then, the race is called for Brown so I flip back and they're down 5-4.
Apcray.
Posted by: Veeshir at 03:46 PM | Comments (1) | Add Comment
Post contains 114 words, total size 1 kb.
January 15, 2010
O'Reilly goes insane
Okay, O'Reilly, who's called Iraq a "Debacle" more than once and has yet to eat crow on that, is now calling to invade Haiti.
And Obama might even do it.
Think of the chance for graft, they'll get the UN involved so those pesky US laws don't apply and then, well, imagine oil for food with the US happily involved.
And since Obama doesn't understand the world, he'll send the Marines into Haiti just like Clinton when what you need are like a whole bunch of military police types.
Marines aren't trained to do what's needed in Haiti, it's a whole different mission.
Or worse, it'll be a bunch of UN peacekeepers, from Nigeria and Pakistan and whatnot, so at least people with young (cute) children will eat well.
So $billions will go down a craphole and won't accomplish squat. And after a year or so, they'll just abandon them again.
It sucks to be Haitian.
Posted by: Veeshir at 02:14 PM | Comments (1) | Add Comment
Post contains 159 words, total size 1 kb.
January 07, 2010
One Eyed Monster
So last night I was going to go to sleep when I saw a movie coming on,
One Eyed Monster
with Ron Jeremy. I had to watch it.
The review has some cussing, so it's below the fold.
more...
Posted by: Veeshir at 10:25 AM | No Comments | Add Comment
Post contains 506 words, total size 3 kb.
January 05, 2010
Darn, Christmas was last week.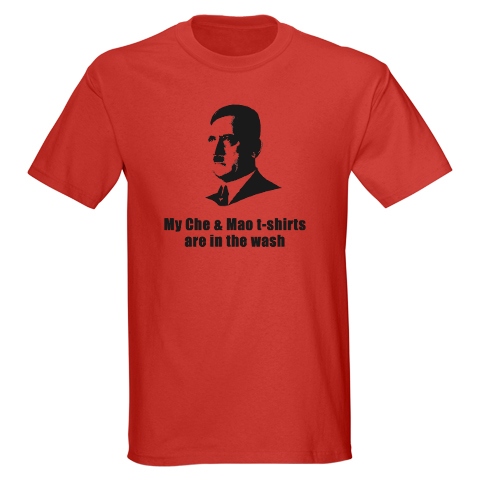 That's just beautiful.
You can get yours
here
if you want.
I used to know who the Infidel is, but I can't remember anymore.
He makes a cool shirt though.
He also has one for
womyn
.
Posted by: Veeshir at 12:04 PM | Comments (1) | Add Comment
Post contains 41 words, total size 1 kb.
20kb generated in CPU 0.03, elapsed 0.0561 seconds.
50 queries taking 0.0382 seconds, 98 records returned.
Powered by Minx 1.1.6c-pink.